News From Michele
(Click on the blue links and pictures to access websites for more information.)
Welcome to my newly designed e-newsletter.  Yes, definitely a new look.  I hope you like it!
Please, make a note of my new email address which is MicheleRuppert.LMT@gmail.com.
As of this month I am a happy graduate of Sharon Wheeler's "Integrating Scar Tissue into the Fascial Web" course.  Many of us have scar tissue from accidents and surgeries.  Most of the time we forget about our physical scars, don't touch them because they feel "funny" or numb, or maybe ignore them because they hurt and have been told there's nothing you can do about them.  I'm here to tell you that you can get rid of those feelings and thoughts and know that scar tissue can be blended into the surrounding tissue with Scar Tissue Massage.  Most all scar tissue can be worked on with scar tissue massage from new and old scars from accidents and surgeries, radiation, burns, cuts, tears, piercings, etc.  Here's a testimonial from Chris who was one of our models in this scar tissue course, and his experience when he received this type of massage-bodywork.
Scar Tissue Massage uses touch that is light and casual and rarely feels painful.  During the Scar Tissue Massage, the scar progresses from lumpy, stringy, unevenly textured, and discolored into smooth even pink tissue with relatively little time, effort, or discomfort.  Many times when the work is completed, the whole body will feel more integrated and the trauma associated with the scar is released.  Scar Tissue Massage fits into any of the Structural Integration sessions or it can be a standalone session, too.  For more details visit my website.
Health-Massage-Bodywork Tips
Emotional issues – we all have got them, but you don't have to be a slave to these phobias, anxieties, and distressing emotions. You CAN great rid of emotional blockages and achieve physical and emotional well being.  The books listed in the references section provide techniques that you can do on your own verses participating the traditional (many times grueling) talk-based therapy.  Personally, sometimes talking about charged issues that make me angry, sad, etc. makes me feel even worse and it doesn't seem to resolve anything.  Using these techniques seems more calming and appropriate for resolutions and freedom, because the techniques put you in space of how you want to really feel when you are happy and calm and doing the things you love to do.  Here is a video of Dr Pratt showing us the balanced breathing exercise.  Do this exercise for a week, once or twice daily, and see how your life changes.
For folks in San Diego – Both Drs. Lambrou and Pratt are in the neighborhood.  Their offices are in La Jolla.  Why, of course, if I was making the big bucks, I would live there, too!
Resources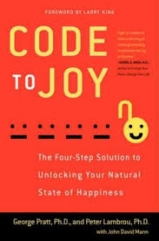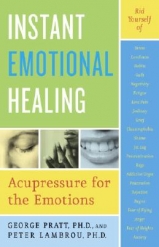 Code to Joy shares the 4-Step Solution to get rid of life limiting beliefs so you can live in your natural state of happiness and joy!  
Instant Emotional Healing introduces the Thought Field Therapy that uses the body's meridian energy systems along with breathing and relaxation exercises, affirmations, and tapping specific pressure points on the body to treat emotional issues.
Do You…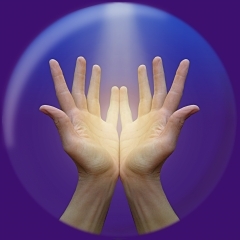 Do you identify yourself by the discomfort you are feeling lately?
Are you dependent on pain medications or considering splints and other supportive devices (like canes, shoe inserts, etc.), shots (like cortisone, steroids, etc.), and surgery to alleviate pain?
Are you tired of chronic pain, tingling, numbness, always getting injured, experiencing stress fractures, and lack of strength anywhere in your body?
Do you want improved movement, better range of motion, and restful sleep?
If you answered "yes" to any of these questions, I can help you with the connective tissue massage-bodywork therapies I use during sessions.
My website is very informative, so please, visit it to learn more about my services, session prices, and my schedule along with massage-bodywork benefits and tips for before, during, and after your sessions.
If you have any questions about my services and would like to set up an appointment, please call or email me.  I look forward to working with you at your next appointment!
Contact Me
Michele Ruppert
Therapeutic Massage-BodyworkConnective Tissue Specialist
(619) 890-0111 cell
http://www.MicheleRuppert.com/
MicheleRuppert.LMT@gmail.com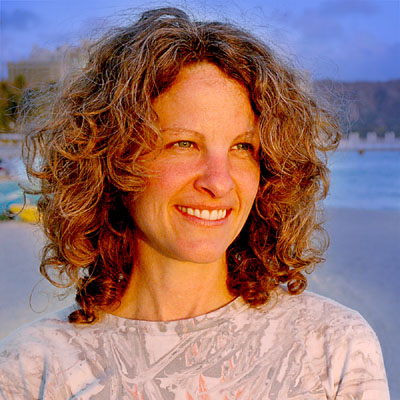 I would like to partner with other health practitioners (orthopedic surgeons, dentists, naturopath doctors, chiropractors, psychological counselors, athletic and life coaches, acupuncturists, movement instructors/practitioners), health facilities (gyms, exercise studios (karate, yoga, dance)), and small businesses in the city of San Diego.  My sessions with clients do complement these services to bring about more health and well-being to people.  If you have any recommendations, please connect us by sending them my e-newsletters and contact information, OR I would be happy to contact them directly!
I can provide demonstrations and classes about health and massage-bodywork to businesses and their employees.  You can review the My Calendar link on my website for the talks and health/wellness events I've completed in the past in the San Diego community.
My website is very informative, so please, visit it to learn more about me and my services.
follow on Twitter | like on Facebook | connect in LinkedIn | forward to a friend
Copyright © 2007-2013 Michele Ruppert Therapeutic Massage-Bodywork, All rights reserved.  No part of this website may be reproduced without permission.