"We become what we think about." -Earl Nightingale


Massage-Bodywork Practitioners in Your Area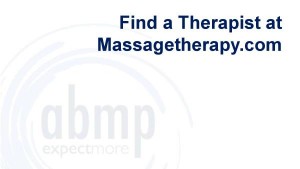 If you are looking for insured massage-bodywork practitioners in your area, here's my insurance company's directory, the ABMP Directory.
Here's my business ABMP listing, Michele Ruppert Therapeutic Massage-Bodywork.
Nutrition/Food Practitioners
Angelena Bosco, Simply Raw Inspiration, (760) 415-6345


Counseling Practitioners
Jane Ilene Cohen Counseling, (760) 753-0733

Intuitive & Transformational Counselor, Teacher & Author

NLP & Timeline Master Practitioner, Hypnotherapist

Founder of the "Life is Meant to Work" thought system

Spirituality & Relationship cast member of the "Living Consciously" cable TV show
Jane has been in private practice since 1995, currently in Encinitas, where she works with individuals, couples and families, and facilitates groups and workshops.  Some of the areas she works with, in the individual TimeLine sessions, are relationship issues, intimacy, financial abundance, self-esteem, career and life purpose, weight issues, smoking, emotional blocks, and empowerment.
Referral Programs
I buy many of my supplements from Vitacost.  They have great deals and no shipping and handling costs for orders over $49.  If you want to save $10 on your first order, you must become a Vitacost Rewards Refer a Friend Program Member, too, and make your first order of $30 or more within 60 days of being referred.  See Vitacost for more details!  I hope you join for better health and well being!
Courses to consider to for a Healthier YOU!
It seems nearly impossible these days to turn on a TV or open a web browser or newspaper without seeing a commercial, link, or headline concerning health, nutrition, or the environment.  Don't be fooled and don't be overwhelmed.  Health and nutrition experts at the Price-Pottenger Nutrition Foundation (PPNF) have done the research for you.  Join us (click on the PPNF banner below) as we teach the truth concerning soy, vitamins, dietary fat, oils, exercise, vaccinations, disease prevention, and more.
Professional Organizations
I am a member of The Rosie Network, a network of military family owned business across America.  Check it out!